Simple Timer (MSB042E)
Details

Published: Wednesday, 27 May 2015 00:00
Written by Newton C. Braga
This circuit uses a capacitor to store energy. The capacitor is charged by closing S1 by a moment. Them, during the discharge across the transistor, it keep the LED on. After the discharge, the transistor turn off and also the LED. Figure below shows the basic circuit.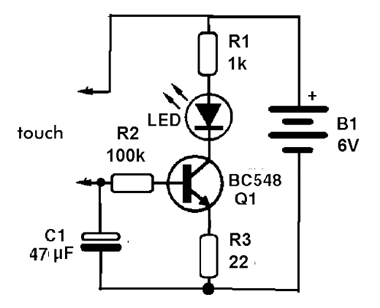 Simulação: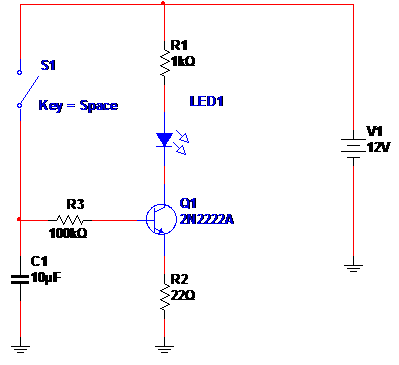 In the simulation the capacitor is reduced to make the process faster. You can alter this component to have other times.
Simulation:
Close by a moment S1 using the space key
When the key is open the LED remains on by a time interval given by C1.
To download the simulation files and Netlist - click here (msb0055.zip)